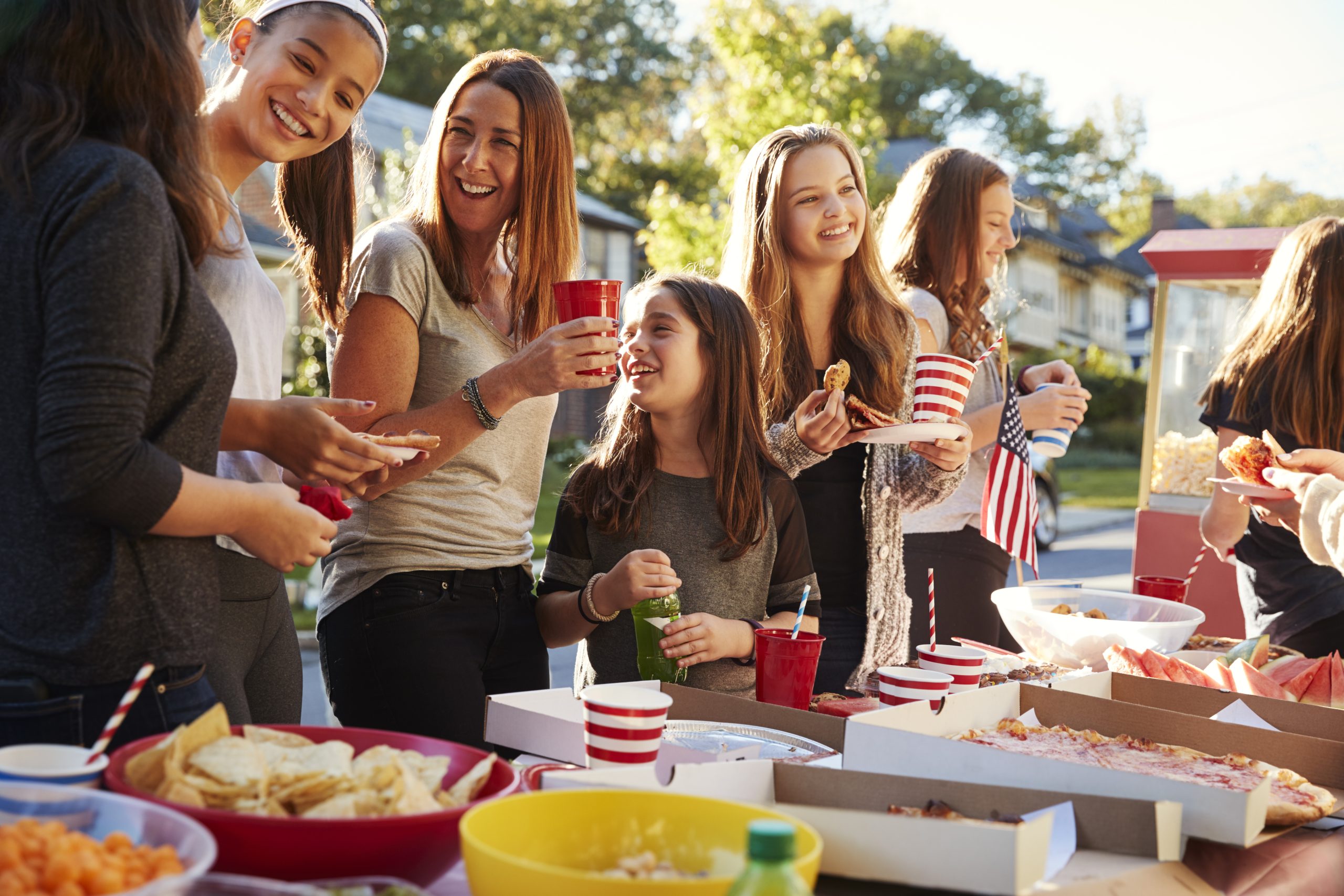 While the "holiday" time may be most associated with those celebrated at the end of the year, holidays happen throughout the year. There is something to be celebrated monthly, and acknowledging holidays as a condo association can be incredibly enriching for your community.
St. Petersburg condo management company Wise Property Management has put together tips for celebrating the holidays throughout the year within your condo association community.
These ideas can be used for all holidays and modified to fit your community best! Keep reading to get inspiration on how to manage the next holiday on the calendar for your community and bring residents together.
Host a Themed Holiday Party in Common Areas
No matter the holiday season, an easy way to celebrate is to host a party in your common areas. Use the clubhouse or common areas to encourage residents to stop by for food, treats, and conversation.
As a St. Petersburg condo management company that has successfully helped facilitate celebrations to engage condo associations, we recommend posting signs in walkways, elevators, and stairwells promoting the event. You can also send a digital flyer through your resident portal.
Setting out drinks, snacks, and other treats for residents who attend is more than enough. Or, ask residents to bring a food dish to share for an even more festive event. This encourages neighbors to learn more about each other and further increases community interest.
Be Inclusive in Celebrations
Your condo association is filled with people of diverse backgrounds, celebrating a multitude of holidays. Including all holidays celebrated during a particular time of year shows that your association understands and respects everyone living there.
For example, hosting a "Holiday Party" with winter-themed decorations rather than a specific "Christmas" party, is an excellent way to show inclusivity. Include activities at the party that focus on community and getting to know each other rather than activities themed solely around one particular holiday.
Logistically speaking, it is vital to have these holiday celebrations planned out and budgeted. While you may mean well in the idea of hosting, it may be hard to act on it without having the budget planned and the celebrations scheduled.
Plan Family-Friendly Holiday Craft Projects
Be mindful of residents of all ages that are living in your community, including the kids. Attending a party can be fun for adults, but planning kid-friendly activities will ensure events are well-attended. Hosting a craft-specific event or even a craft table at a holiday party is sure to please kids of all ages.
As mentioned above, ensure these activities are budgeted and well planned out in advance of the time you hope to host them. There are many applications of craft projects, and with the right planning, this idea can be implemented any time of year – from Valentine's Day to summer break to Thanksgiving or the winter holidays – making a fun summer craft keepsake can be fun too!
Clearly Outline Guest Parking
Hosting parties within your community as the condo association is terrific; however, remember that residents may have their own holiday parties. Planning for an increase in visitors and communicating rules around guest parking is essential.
Setting signs up and creating a parking plan well before significant holidays helps management and residents enjoy the higher-traffic days.
Holiday times are all about festivities and being mindful of residents, regardless of their celebrations. Are you looking to spread joy this season and beyond? Plan, remind residents about parking rules, and speak with a St. Petersburg condo management team to fully flesh out your holiday celebration plan!
Request a proposal today, or call us at (813) 968-5665 to learn more about our St. Petersburg condo management services.