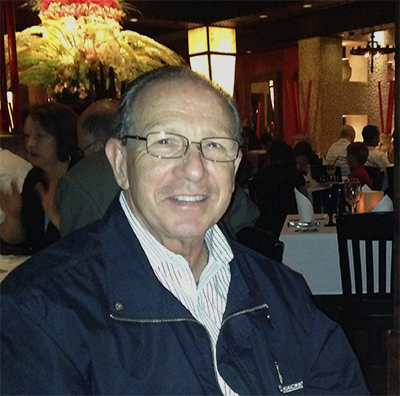 We Are Customer Service Oriented
Founder, William C. Spivey, is a man who believes in the power of people. In 1981, he identified a growing need for professional service in the CAM field. He realized the positive effect that could be exponentially realized by homeowners by providing dedicated service to Boards and the owners they are elected to represent. As a Rotarian and a man of faith, the concept of serving others was one that was rooted deep within his core. He knew first-hand what could be accomplished when people come together to serve more than themselves. This culture is the cornerstone of Wise's foundation. In today's world, technological advancements are occurring at a rapid rate, and with that, business culture is certainly changing. Many of these changes are exciting and offer additional functionality and conveniences, but at WISE, we know better than to forget what got us here.
SEE WHAT OUR CLIENTS ARE SAYING
Couldn't have asked for better service. It's NEVER this easy dealing with property management companies. Great Job! Thanks so much!

Brent I.

Cody Glass from the accounting department was very helpful and professional with a lot of courtesy to help me to understand and set up a new payment process.

Eric F.

I work with Wise on a regular basis, as the nature of our business requires quick turn around times. They are kind and helpful when you need something.

Natasha A.

I have always received great service from Wise. Any time I need help someone always answers the phone and directs me to the right department.

Elaine R.

My name is George Florence, I am the Board President of Villas of Northdale, and I have been a Board member for 5 years now. We have had perfect help from Wise Property Management.

George F.

Wise Property Management is the quintessential image of a professional, organized, comprehensive, deligent and knowledgeable Property Management company.

Kristy D., South Pointe HOA Vice President.

I have been working with Jeanie Hunter of Wise Property for several years now. She has handled all our Tampa Villas South association issues promptly and with great efficiency.

Ken C., Tampa Villas South HOA Vice President.

Very easy to work with and everyone is friendly. We have worked with them for a very long time and love the experience. They take pride in their work and truly enjoy what they do.

Joey V.