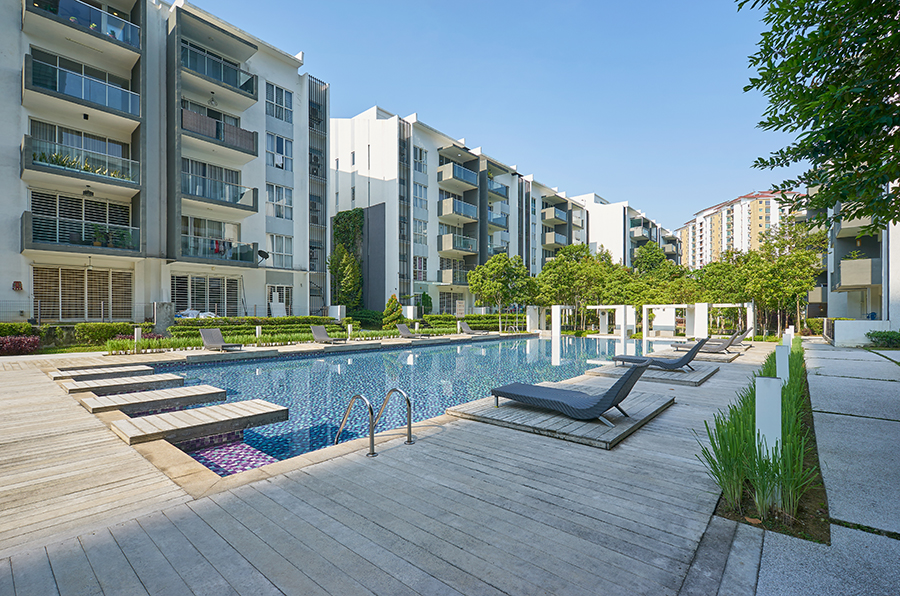 To keep all of your condo community's shared areas in tip top shape, there are a variety of maintenance tasks that your HOA can tackle each season to keep on top of what seems like an ever-growing list. During the summer, your condo residents are likely using shared amenities such as a pool or community garden more, which sometimes makes it more difficult to find open windows to complete each task. In this article, a Tampa condo management company highlights some of the summer maintenance tasks condo HOAs can consider this year.
Fix the Pool
If your community's pool has broken components, it is important to go ahead and fix them. While it's not a good idea to replace the finish, drain the pool, or undertake a complete renovation during the times when condo owners are most likely to use the pool, it's perfectly acceptable to replace other components like pool skimmers, pumps, and heaters during the summer months. Plan on people wanting to use the pool during the summer and do what you can in the beginning of the season to make it sparkle.
Make Sure Air Conditioners Work
The summer months are hot, especially if your condo community is located in a warm climate such as in Florida. This is a good time each year to check that the HVAC units in all of the common areas like the gym and clubhouse are in working order. This can include simply having the unit serviced so that it is less likely to break down over the summer. This will make the space more comfortable to be in throughout the hot months.
Paint
As long as it is not scheduled to be a rainy day, the summer months can be an ideal time to paint outdoor buildings in the morning or late afternoon. The heat will help to dry the paint and helps to remove the moisture from the air. This can be advantageous so that none of the condo owners or pets end up sticking their hand into the paint and making a mess.
The summer is an important time to get some of the many maintenance tasks of your condo HOA to do list. The warm weather and the high use of shared amenities means that it's better to not put off these tasks any longer. You can work with your condo property management company to discuss the most time sensitive task that your condo board wants to make a priority for this season.
Are you ready to work with one of the top Tampa condominium management companies that makes life easier for you and your board members and improves the value of your property? If so, submit our proposal request form today!