5 Common Mistakes to Avoid as a Condo Rental Owner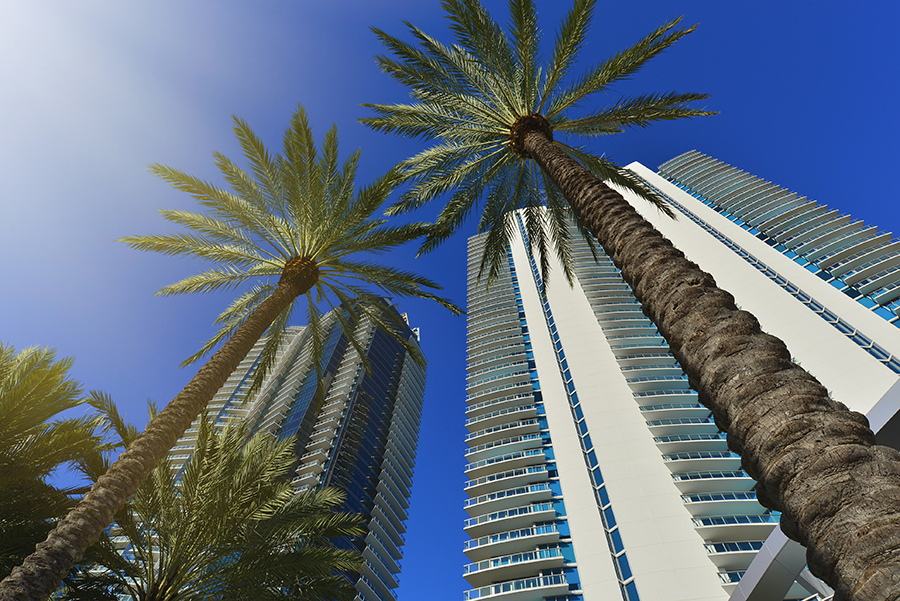 Property investment is a growing market. In fact, St. Petersburg is consistently one of the fastest-growing markets to watch in 2022. While the industry may be growing, adapting to the needs of your community is crucial to continue being on the positive end of that growth. 
Experts at one of the leading St. Petersburg condo management companies, Wise Property Management, have put together the following list of 5 common mistakes to avoid as a condo rental owner, along with some common ways to avoid them.
Lack of Established Process
While condo rentals may seem self-sustainable (tenants rent, and landlords collect the rent), having established processes to collect on-time payments and manage bookkeeping will go a long way in efficiency. 
Without these processes in place, it can be difficult to track crucial components to condo rental management. Simple steps can be taken to ensure established processes are in place and save you the headache in the long run. 
As a St. Petersburg Condo Management company, we recommend implementing automatic rent payments. This produces less paperwork and less steps for you to collect payments. It also helps feed into more efficient bookkeeping by having these recurring payments tracked automatically.
Lack of Tenant Turnover Process
While processes above will help maintain organizational features of your property, having a clear process for how to manage tenant turnover is crucial. Tennenancy turnover process will help to not only improve tenancy, but also help with efficiency when someone does move on from your community. 
Top tips from condo management experts include documenting the reason old tenants are leaving and making actionable improvements where possible.
Increase your chances of successfully filling the space with a new tenant by also conducting thorough screenings of any potential new resident. Ensuring a good fit for your community will ultimately help with turnover.
Lack of Communication
As a landlord, you may often think your tenants want to pretend you do not exist. Quite the opposite is true. Tenants understand they are in a partnership with their landlord and want to hear from you regarding important upcoming events or maintenance and payments due. 
Fortunately, these are all messages that can be automated on your end as long as you have the proper processes in place to identify when these recurring or one-off events may happen. Try sending rent reminders or notices of upcoming maintenance in a timely manner to residents. 
As long as you are able to proactively communicate, implementing regular messages to your residents can help build trust in your community. It can also clarify timelines of larger projects and help residents pay their bills in a timely fashion.
Lack of Regular Maintenance Checks
One of the perks of living in a condo association is access to working amenities that otherwise may not be available. It is also a benefit to live on maintained property. If either of these two perks become inaccessible or unmaintained, residents can become very unhappy. 
Ensuring regular maintenance checks are conducted of community spaces and prompt fixes of anything that breaks will go a long way with keeping your tenants happy. Failure to do so may result in increased turnover and negative sentiments toward your property.
This can ultimately impact the success of current properties you maintain as well as any added on in the future. It is easy to conduct these regular checks as long as management ensures this is properly budgeted for at the start of the year and you are working with a trusted maintenance company.
Lack of Understanding Laws That Go Into Condo Rental Management
One of the most important laws to understand when it comes to property management is Fair Housing Laws. These laws ensure everyone's equal rights to housing opportunities regardless of financial background. 
As a condo rental owner, it is important you highlight your community and market to all potential home rental seekers. Treat everyone with a fair screening process to ensure your community is not only thriving, but you are following rules and regulations set by the state. 
Continue being part of the growth. Hire a trusted St. Petersburg condo management company like Wise Property Management to help keep track of all necessary organizational practices, communication, and maintenance needs for your condo community. 
As one of the leading St. Petersburg condo management companies, Wise Property Management is ready to help you today. Call us at (813) 968-5665 or request a proposal today.
Anonymous | Tuesday, January 10th, 2023 | HOA |
SEE WHAT OUR CLIENTS ARE SAYING
Couldn't have asked for better service. It's NEVER this easy dealing with property management companies. Great Job! Thanks so much!

Brent I.

Cody Glass from the accounting department was very helpful and professional with a lot of courtesy to help me to understand and set up a new payment process.

Eric F.

I work with Wise on a regular basis, as the nature of our business requires quick turn around times. They are kind and helpful when you need something.

Natasha A.

I have always received great service from Wise. Any time I need help someone always answers the phone and directs me to the right department.

Elaine R.

My name is George Florence, I am the Board President of Villas of Northdale, and I have been a Board member for 5 years now. We have had perfect help from Wise Property Management.

George F.

Wise Property Management is the quintessential image of a professional, organized, comprehensive, deligent and knowledgeable Property Management company.

Kristy D., South Pointe HOA Vice President.

I have been working with Jeanie Hunter of Wise Property for several years now. She has handled all our Tampa Villas South association issues promptly and with great efficiency.

Ken C., Tampa Villas South HOA Vice President.

Very easy to work with and everyone is friendly. We have worked with them for a very long time and love the experience. They take pride in their work and truly enjoy what they do.

Joey V.