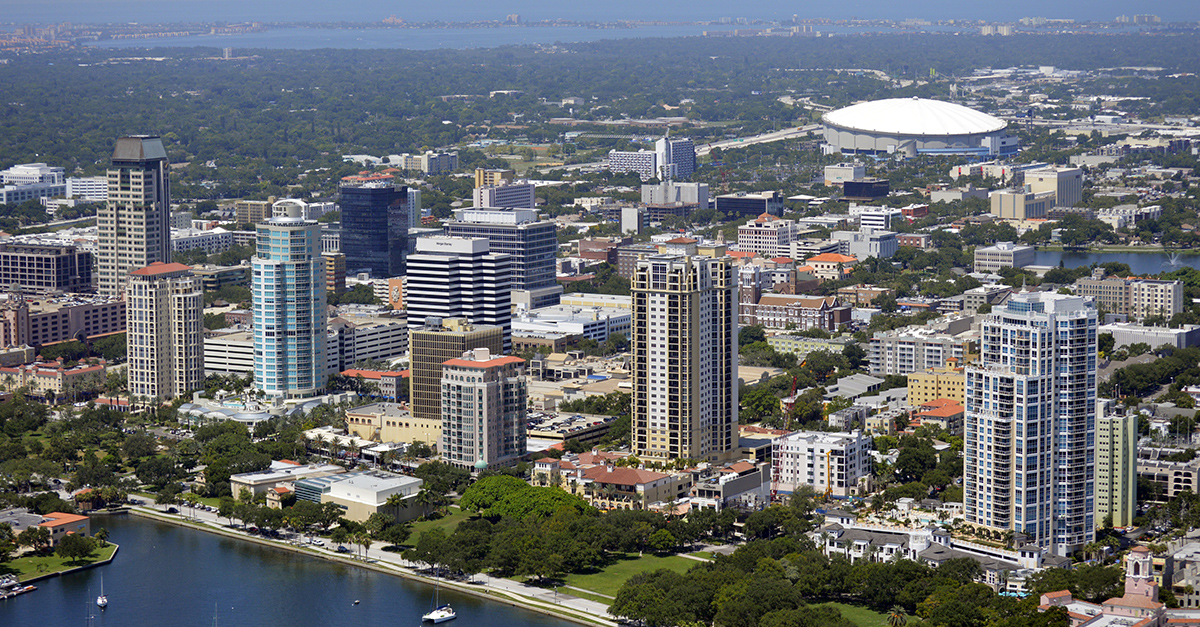 If your St. Petersburg condominium association is worried about making ends meet, you're not alone. In today's economy, condo associations across the country are seeking ways to slash expenses. Unfortunately, it can be incredibly difficult to determine what is essential to the functioning of your community and what can be cut.
The good news is that you don't have to do it all on your own. St. Petersburg condominium management companies like Wise Property Management can help you tackle all of the important tasks involved in managing an association. For five ways you can minimize condo association running costs without sacrificing quality or performance, continue reading.
1. Go Green
It's no secret that going green can significantly lower your running costs, and, fortunately, it's easier than ever to implement eco-friendly upgrades. For instance, you could try going paperless by sending your residents documents electronically instead of printing them out or convert all of your standard incandescent bulbs to spiral or compact fluorescent bulbs. Want to take it one step further? Install water-saving irrigation systems or an energy-saving HVAC system. If you can, we highly recommend hiring a professional engineer who can help you weigh the costs and benefits of each solution as it relates to your association.
2. Manage Legal Costs
Legal costs are one of the expenses that's most likely to spiral out of control. This is because condo association boards often think that all possible legal expenditures are justified, even when they're not. For example, a lien may be much more economical than a lawsuit when a delinquent condo owner is in the middle of bankruptcy or foreclosure. Getting a judge to award an order of possession for a condo unit that needs over $15,000 in repairs to make it rentable is also probably not a wise legal expense. 9 out of 10 times, you're going to have more luck trying to work out a payment plan with delinquent owners than you would if you were to throw good money away to cover legal fees.
Related: How to Prevent Legal Liability with Timely Condo Maintenance and Repairs
3. Invest in Preventative Maintenance
Never underestimate the savings that come along with properly maintaining your condominium association. Sometimes, you have to spend a bit more money in the short term in order to save a great deal of money in the long term. This means addressing maintenance issues early on when they are minor and manageable to avoid big-ticket repairs down the line. Your residents and your bottom line will thank you.
Related: Avoid Unnecessary Costs With These 4 Commercial Property Maintenance Tips
4. Renegotiate Service Contracts
Most condo association boards and property managers have multiple agreements with a variety of different vendors, including the maintenance provider, the security company, the landscaper, and more. However, sometimes these contracts are outdated and have been in place for 5 to 10 years without additional review. If this sounds like your association, it's time to consider doing a review of all of your vendor contracts. Market prices can easily change for services and products, and you could be wasting money on something as simple as trash collection or landscaping. Renegotiating your contracts with vendors can help you reduce wastage, curtail maintenance costs, and save your residents money.
Related: The Importance of Vendor Contracts
5. Hire an Effective Condo Management Company
One of the biggest misconceptions held by condo associations is that they are saving money by hiring a low-cost management company or forgoing hiring a condo management company altogether. The truth is actually just the opposite. A highly-effective condo management company is able to provide the expertise, knowledge, and efficiency that is required to successfully manage your association, including maintaining the property, negotiating service costs, and collecting payment from residents. Wise Property Management, for example, is a St. Petersburg condo association management company that has successfully managed nearly 100 associations across Hillsborough, Pasco, and Pinellas county. We keep abreast of relevant condominium association laws and always stay current on implementing up-to-date management techniques and property analysis. For more information, please give us a call at (813) 968-5665.
Are you ready to work with one of the top St. Petersburg condominium management
companies that makes life easier for you and your fellow board members and improves the value of your property? If so, submit our proposal request form today!