How a Property Management Company Can Help Your Community Navigate the Pandemic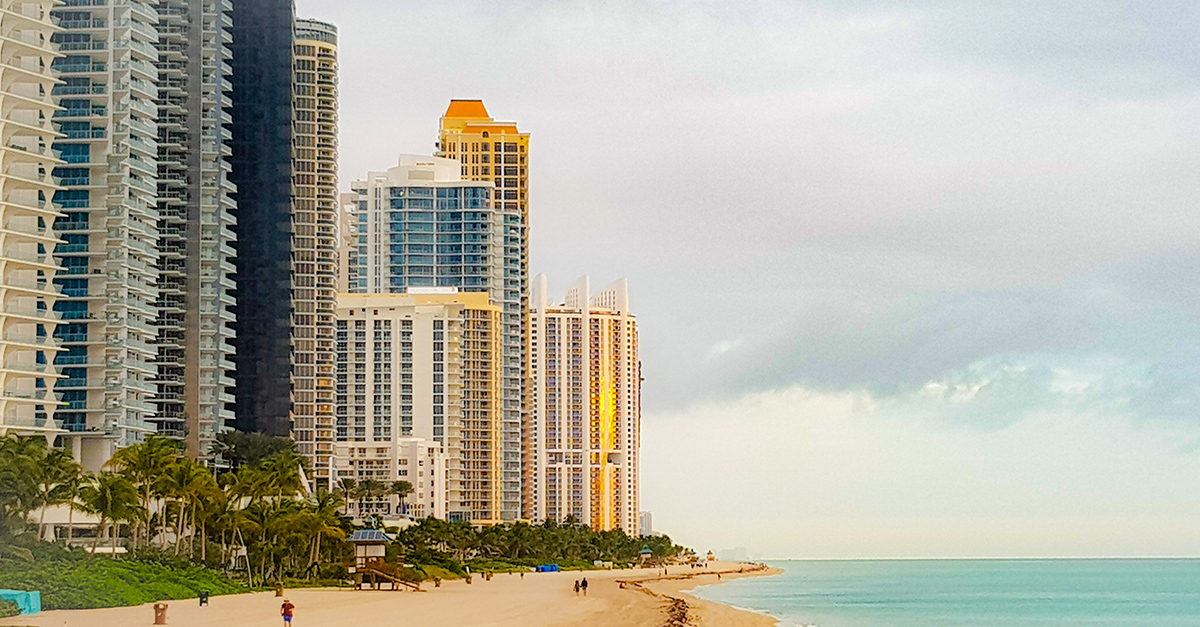 As of the time of this writing, the state of Florida has surpassed 300,000 cases of COVID-19, bringing the statewide death toll to just over 4,500. With that in mind, it's no wonder that homeowners association (HOA) board members and business partners are asking themselves: "What approach should we take to the reopening of common areas and amenities? How should we phase in operations or address residents?" 
This article will serve to provide a brief overview of our answer to many of the questions surrounding whether or not to reopen facilities and how to effectively phase in business operations with the help of a Tampa homeowners association management company like Wise Property Management. 
Related: Implementing a COVID-19 Mitigation Strategy in Your Community
Updating Residents on Common Areas and Amenities
One of the most important things HOA board members will be tasked with during this time of uncertainty is consistently and effectively updating residents regarding the closure and reopening of common areas and amenities. A property management company is vital in this regard, first and foremost, because it can assist your board in evaluating the safety of the association's common areas, operations, and amenities. Any decisions can be made according to the current reopening status of the state, plans issued by the county and/or city health department, and the Centers for Disease Control and Prevention (CDC) guidelines.
When your board hires a Tampa HOA management company, they will receive assistance in creating a letter or email to send out to residents, including liability waivers, updates on association meetings and events, and social distancing requirements. Wise Property Management will gladly assist you in terms of sending out notices, postponing meetings, rescheduling meetings via web conference, and creating Release of Liability Related to COVID-19 documents. An HOA that efficiently and appropriately engages with their residents will reap extensive benefits in the long run.
Related: 3 Tips for Better HOA Communications 
Posting Signage for Common Areas
What may seem like a minor task could be the difference between whether or not your homeowners' association is at risk of a lawsuit. Among a plethora of other administrative and financial tasks, a property management company will help your board develop and post signage for common areas. This signage should include the following:
All residents must fill out a consent and release form prior to the use of these facilities.

All residents may use this area at their own risk of exposure to COVID-19 and other communicable viruses.

By entering and using this area, you agree to assume responsibility for the health of you and your guests.

If you are ill or experience any symptoms of COVID-19, you may not access this area.

The association makes no assurance regarding sanitation or cleanliness of this area. 
Wise Property Management will also help you determine other relevant guidelines, such as whether reservations are available or if attendees should be required to completely disinfect the facility before and after their usage. For pools, we may also recommend you hire security to monitor whether patrons are adhering to social distancing requirements. 
Why a Property Management Company is Essential During and After the Pandemic
The benefits of working with a Tampa association management company go far beyond handling the complexities of the closure and reopening of common areas and amenities during the COVID-19 pandemic. In fact, working with an experienced team of HOA management experts can greatly reduce the normal stress of the day-to-day responsibilities of running a homeowners' association. A company like Wise Property Management will know how to clearly define and enforce your community's rules as well as how to efficiently and appropriately communicate any updates and changes. Are you experiencing problems with accounting or bookkeeping? Wise Property Management will also monitor all monthly expenses, prepare a financial statement, prepare checks, and keep accurate records of income, assets, and liabilities. For a property management company you can count on for years to come, choose Wise. 
For more information on one of the best Tampa homeowners association management companies, submit our contact request form.
SEE WHAT OUR CLIENTS ARE SAYING
Couldn't have asked for better service. It's NEVER this easy dealing with property management companies. Great Job! Thanks so much!

Brent I.

Cody Glass from the accounting department was very helpful and professional with a lot of courtesy to help me to understand and set up a new payment process.

Eric F.

I work with Wise on a regular basis, as the nature of our business requires quick turn around times. They are kind and helpful when you need something.

Natasha A.

I have always received great service from Wise. Any time I need help someone always answers the phone and directs me to the right department.

Elaine R.

My name is George Florence, I am the Board President of Villas of Northdale, and I have been a Board member for 5 years now. We have had perfect help from Wise Property Management.

George F.

Wise Property Management is the quintessential image of a professional, organized, comprehensive, deligent and knowledgeable Property Management company.

Kristy D., South Pointe HOA Vice President.

I have been working with Jeanie Hunter of Wise Property for several years now. She has handled all our Tampa Villas South association issues promptly and with great efficiency.

Ken C., Tampa Villas South HOA Vice President.

Very easy to work with and everyone is friendly. We have worked with them for a very long time and love the experience. They take pride in their work and truly enjoy what they do.

Joey V.