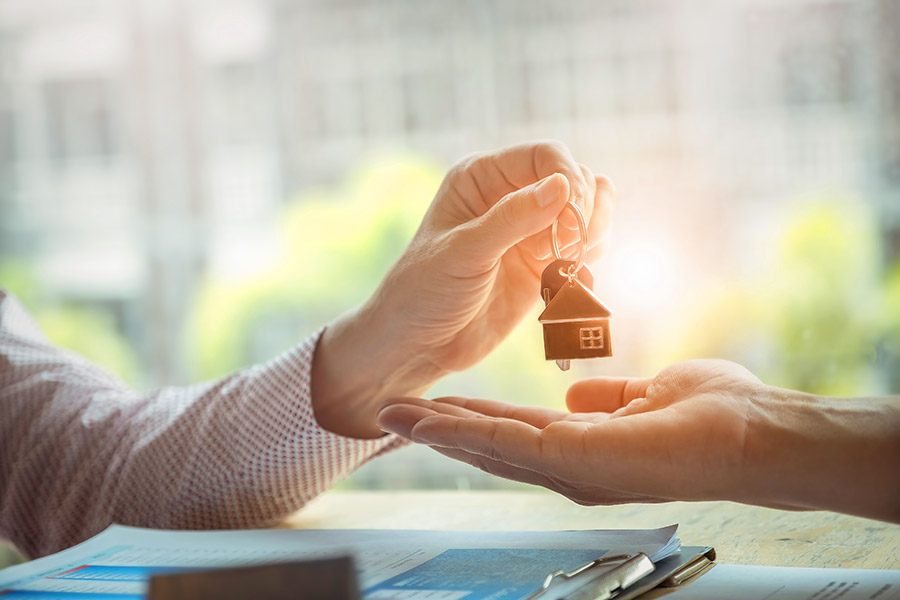 Fees are a way for condo associations to recover costs on background checks, credit reports, and other essential services that help ensure that new residents are a perfect addition to the community. However, condominium associations that are overzealous with fees may end up losing not only residents but lawsuits as well. 
In this editorial, we discuss how one condominium association came under fire for administering illegal "transfer" fees and what your association can do to avoid a similar situation. If your association is unsure of how to lawfully administer fees and fines, partner with a Tampa condo management company like Wise Property Management, Inc., for assistance. 
Don't Fall Victim to a Class-Action Settlement
Just this year, a condominium association in Miami-Dade County lost a class action settlement against its residents. In what the Miami Herald reports as "a move that could have implications for thousands of Miami-Dade County residents and cost the local real estate industry millions of dollars," a local condominium association will have to pay $300,000 for inflating fees and violating state law. The condominium association in question charged residents a $150 application fee and a $200 move-in/move-out fee. As we'll see below, this is well in excess of what state law allows for transfer fees. 
These fees may not seem like much, especially for associations who need to apply fees to run smoothly, but for residents, a few hundred dollars could mean the difference between comfortably affording bills and struggling to pay rent. Remember, you never want to needlessly push away your residents. Too often, reasonable residents are forced to pack up when their associations are gung ho with fees and fines. You want to apply charges consistently when needed, otherwise losing residents may be the least of your worries. 
Abide by Florida Law 
As we've covered previously, associations are limited in the amount and frequency they can fine residents; similar laws apply to fees. Under the Florida Condominium Act, you are prohibited from assigning fees greater than "$100 per applicant other than the husband/wife or parent/dependent child, which are considered one applicant." Furthermore, no fee can be applied if it's a renewal with the same lessee. The $100 limit applies to "all non-refundable fees charged for interviews, background checks, credit reports, and other costs when people seek to buy or lease a condo in Florida." 
As the above Miami Herald article reports, "members of the the property-management industry say they are lobbying Florida's Legislature to raise the limit above $100." If that happens, you may very well be able to charge residents a $150 application fee and $200 move-in fee, but for now, your association is limited to transfer fees of $100. 
Maintain Your Reputation
A large settlement is a hefty punishment for any association to endure, but it wouldn't be the only problem. Condo associations that apply illegal fees and fines must also endure a hit to their reputation. Once an association's reputation has been damaged, it's an uphill battle to recover it. A condominium association could quickly find itself losing residents and failing to attract new tenants. As a board member, you must do everything in your power to keep your residents happy, abide by state law, and curate a prosperous community. In order to do so, you will need to conduct business as usual without fear of violating Florida law. 
Important Services 
As mentioned throughout this article, transfer fees in excess of $100 are unlawful. However, the services that these fees are often applied to are essential. Background checks, credit reports, and other charges are necessary for ensuring that residents will be a positive addition to your community. Lawfully administering fees and budgeting for the future are essential for ensuring that your association only administers fees as necessary. Fines are another concern that many associations are unsure of how to handle. Too enthusiastic with fines and you end up making an enemy out of an otherwise wonderful resident. Too cautious with fines and you run the risk of having a resident who disrupts their community without abatement. In order to properly administer fees and fines, you'll need a Tampa condominium management company on your side. 
At Wise Property Management, Inc., we have the expertise and dedication needed to keep up with community needs and ever-changing state laws. If you or your fellow board members are overwhelmed by the demands of your community, know that you're not alone. We've been servicing the Tampa Bay area since 1981 and have managed nearly 100 associations in that time. Only with a competent management company like Wise can you avoid the pitfalls that have ensnared so many other associations. If you're ready to partner with a Tampa association management company that can apply fees and fines lawfully and as needed, contact the team of professionals at Wise. 
Are you ready to work with one of the top Tampa condo management companies that makes life easier for you and your board members and improves the value of your property?  If so, submit our proposal request form today!