Utilizing Technology for Excellent Property Management Services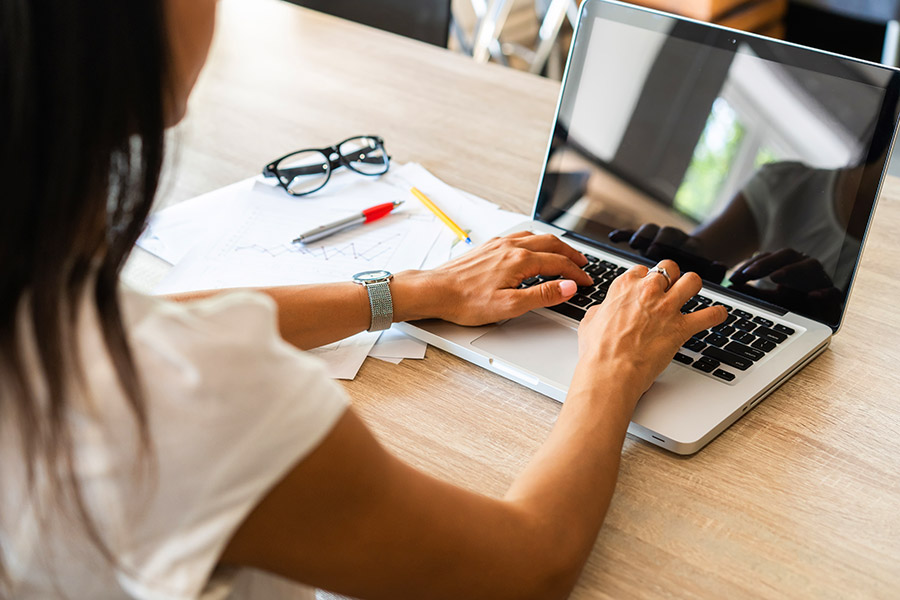 Whether it's Tampa, Clearwater, or St. Petersburg condominium management services, at Wise Property Management, Inc., we're committed to providing Tampa Bay communities with the best property management services. One way we do this is by utilizing the newest and best property management technologies to create solutions for our clients and improve resident experiences. 
When you keep on top of the latest technology and property management industry trends, you're improving processes and offering convenient services to residents. This will only increase your community's bottom line and retain residents. In this brief article, property management professionals with Wise will discuss a few ways to provide a better living experience to residents through technological advancements. 
Utilizing Technology to Create a Better Community
Technology is going beyond just "going paperless" or utilizing "the cloud." When you're working with a property management company that is ahead of the curve, they can utilize technology to provide your residents with what they need instantly at their convenience. Here are some effective ways you can keep everyone in the community "in the know" through technological mediums:
Effective Online Announcements
There's a variety of ways you can improve resident experiences by informing them of important announcements, event reminders, and more by email, a short message service (SMS), or push notifications on your phone. At Wise, it's our goal to provide residents with convenient access to the latest news in their community. Whether it's a pizza party, invitation to a pool party, or a reminder that the annual unit inspection is coming up, online announcements can be a helpful way to notify everyone of the important things going on in their community. 
Community Management Services
Managing all of the aspects within a community can be time-consuming and challenging, and that's why we're here to help. Many ways a community can streamline their most important property management services for clients include: 
Ensuring residents make timely payments online 

Verifying tenants through an online screening system

Coordinating all tasks and events through an online calendar

Offering amenities and maintenance services online  

Managing visitor parking with thermal paper parking permits
Streamline Board Meetings
It can be challenging to run effective board meetings. Some common issues with ineffective board meetings include: 
They drag on much longer than they need to

You can become sidetracked or directionless at times

Members can feel removed from the process unless they're in control

Some members are uninformed of topics

It's time-consuming to coordinate these efforts  
As getting through long agendas, addressing concerns, and encouraging participation from all members can be a difficult balancing act, one way to improve these processes is to move all board decisions onto an easy-to-use online platform. Some helpful ways board meetings can run more smoothly with online support include: 
Coordinating board meeting times through an online invitation

Sending emails to board members that allow them to approve requests in real time

Storing important topic information and surveys online to keep members involved 
At Wise Property Management, we are proud to provide excellent property management service to the Tampa, Clearwater, and St. Petersburg areas. If you are interested in partnering with one of the best St. Petersburg HOA management companies, contact us today. 
Are you ready to work with one of the top St. Petersburg HOA management companies that makes life easier for you and your board members and improves the value of your property?  If so, submit our proposal request form today!
Anonymous | Friday, December 13th, 2019 | HOA |
SEE WHAT OUR CLIENTS ARE SAYING
Couldn't have asked for better service. It's NEVER this easy dealing with property management companies. Great Job! Thanks so much!

Brent I.

Cody Glass from the accounting department was very helpful and professional with a lot of courtesy to help me to understand and set up a new payment process.

Eric F.

I work with Wise on a regular basis, as the nature of our business requires quick turn around times. They are kind and helpful when you need something.

Natasha A.

I have always received great service from Wise. Any time I need help someone always answers the phone and directs me to the right department.

Elaine R.

My name is George Florence, I am the Board President of Villas of Northdale, and I have been a Board member for 5 years now. We have had perfect help from Wise Property Management.

George F.

Wise Property Management is the quintessential image of a professional, organized, comprehensive, deligent and knowledgeable Property Management company.

Kristy D., South Pointe HOA Vice President.

I have been working with Jeanie Hunter of Wise Property for several years now. She has handled all our Tampa Villas South association issues promptly and with great efficiency.

Ken C., Tampa Villas South HOA Vice President.

Very easy to work with and everyone is friendly. We have worked with them for a very long time and love the experience. They take pride in their work and truly enjoy what they do.

Joey V.