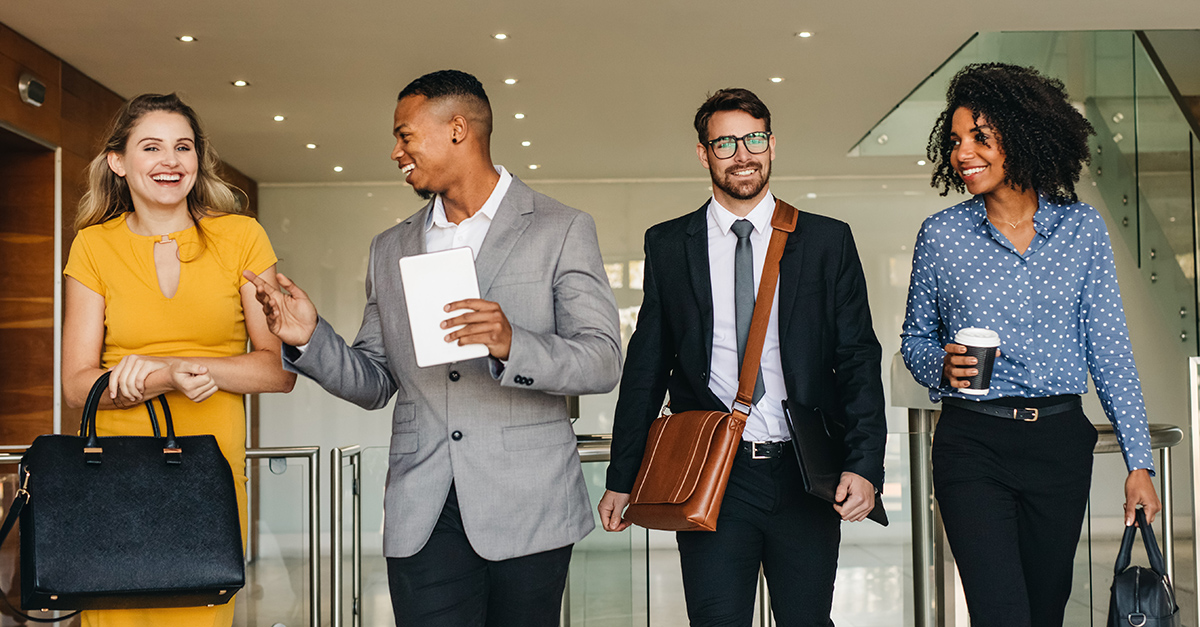 According to a study conducted by Millennial Matter, 75 percent of millennials in America say they are willing to consider a move to a new city. Even more surprising, 19 percent say they are willing to move within the next year and 44 percent in the next five years. Often targeted as the most attractive destination in the Southeast, the city of Tampa has become a popular destination for young professionals looking to establish a career in a hip city.
In this article, a Tampa condo management company will discuss why so many millennials are calling the bay area home. We will also discuss how local communities in Tampa can attract these young professionals to their communities. With the right community management strategy, your community can thrive for many years to come by offering residents the amenities and services they value most. For administrative support and rental management services, consult one of the best Tampa condo management companies at Wise Property Management. 
Why Tampa?
There are a variety of reasons why millennials are eying a move to Tampa. Some come for the more affordable housing market or better traffic flow than most large cities. Others come to start their own business or take advantage of the beaches, nightlife, or culture. Whether it's the affordable cost of living, the arts and music scene, or the weather, the city of Tampa is embracing the millennial way of life. With a variety of mixed-use event spaces popping up and a $3 billion-plus downtown development in the works, Tampa is offering young professionals a plethora of urban waterfront developments to call home.
Related: Is Your Community Using Smart Technology
How Communities Can Attract and Retain Millennials
Just as the infrastructure and offerings of Downtown Tampa are changing to accommodate young professionals, so will the most successful communities. Although millenials are often labeled as entitled, lazy, or high maintenance, the truth is that these are unfair stereotypes. There are actually many wonderful attributes millennials can offer to their community, as long as the community is meeting their needs. It's important that property owners and HOAs put these misconceptions aside and embrace the fact that millennials currently make up the largest workforce generation. Here are a few ways your community can accommodate these young professionals: 
Related:Utilizing Technology For Excellent Property Management Service 
Implementing Technology to Improve Administrative Services
We often joke about how millennials rely on their smartphones for just about everything. It's time for communities to embrace this notion. Is your community staying ahead of the curve when it comes to technology? If not, these young professionals will look to live somewhere more convenient to their lifestyle where they can easily access what they value most. Streamline your community's administrative services by performing the following tasks:
Online Accounting:

The majority of millennials don't own a checkbook, so communities should integrate online payment processes to streamline payment.

Community Events:

Coordinate all events and services through easy to use online offerings. Remind residents of important events through push notifications on their phone.

Interactive Announcements:

Personalize any board announcements and community news through online streaming and video conferencing technology.

Online Message Boards:

Streamline community initiatives through an online support system. Provide surveys and action items in online forums.
Offering Amenities and Services They Value
According to a survey by Our Town America, the majority of millennials actually value being part of a close knit community. Here are a few things millennials value most in their community and a few innovative ways to meet this demand: 
They're Career-Oriented:

Believe it or not, millennials are not big into gig economy jobs, but they do value the option to telework.

Communities that provide smart workspaces,

easily accessible WiFi, and other forms of smart technology will be the perfect place for young professionals to work and play.

They're Pet Lovers:

60 percent of millennials have pets and 70 percent of those pet owners admit that their pets influence their choice in where to live. Communities that relax pet owning policies and provide residents with private greenspace, accessible waste stations, and other pet-friendly amenities will attract young professionals and their furry friends.

They Love On-Demand Everything:

The vast majority of millennials want to live in a community that offers walkability and convenient means of transportation. Furthermore, 69 percent of millennials value being in range of a reliable delivery service. Communities that offer fun things to do within walking distance and dedicated space for ride-sharing and food delivery services will make life much more convenient for young residents.

They Love Events:

Over 40 percent of millennials feel it's important to know their neighbors. Young professionals love music, movies, the arts, exhibits, and beer and wine tastings. You can promote your own hosted events in your neighborhood or remind residents of fun events coming up in close proximity through social media, email newsletters, and on your website's social calendar. 
Thoughtful and Innovative Property Management Services
From thoughtful administrative services to utilizing the layout of your community to maximizing the potential of the events hosted in your community, there are a variety of ways you can attract more young business professionals into your community with the right strategy and property management services. At Wise Property Management, we are a Tampa HOA management company that provides outstanding service to communities all around the Tampa Bay area. As a family-owned business that has been proudly servicing condominiums and HOAs for nearly 40 years, we know how to help communities run smoothly and properly. To learn more about how we utilize cutting-edge technology and time-tested services to keep residents happy, please visit our website. 
For more information on one of the best Tampa HOA management companies, submit our contact request form. 
Disclaimer: This website is not a substitute for legal advice. If you have a serious legal, tax, or other issue requiring professional advice, please consult with an attorney or CPA.