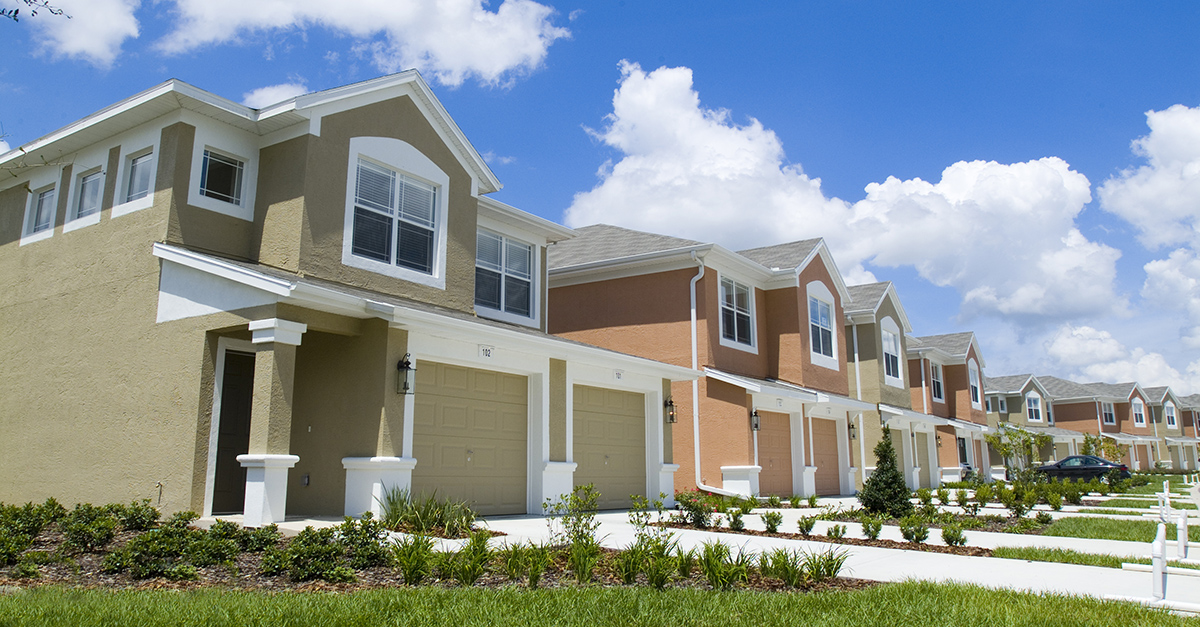 Did you know that your Lakewood Ranch association management company can help in managing pest control services for your community?
Effective pest control is of utmost importance for homeowners' associations and condominium associations in Florida. The warm climate provides favorable conditions for various pests like mosquitoes, lovebugs, and spiders and can easily become a danger and nuisance for residents and visitors alike.
Mosquito Control
Mosquitoes can pose a health risk to residents and visitors. With the potential to transmit diseases when they bite, it is important to take steps to proactively control mosquito populations within your community. Here are a couple of tried-and-true strategies for effective mosquito control:
Eliminating standing water sources

: Mosquitoes breed in stagnant water, so it's essential to eliminate any standing water on the property. Regularly inspect and empty containers, such as flower pots, birdbaths, and gutters, that may collect water. 

Installing mosquito traps or bug zappers

: Installing mosquito traps or bug zappers in common outdoor areas can help reduce mosquito populations. These devices attract and capture mosquitoes, significantly reducing their numbers.

 
Lovebug Prevention and Management
Lovebugs are a common pest in Florida. These insects are not only a nuisance but can also cause damage to properties. Here are effective strategies for preventing and managing lovebugs:
Regular property maintenance and cleaning

: Keeping the property clean and well-maintained is crucial in minimizing lovebug populations. We recommend regularly cleaning areas where they are prevalent, such as windows, walls, and light fixtures. Prompt removal prevents stains and discourages their presence. As your

Lakewood Ranch HOA management

company, Wise Property Management will also ensure that all maintenance and cleaning services are done in a timely and high-quality manner.

Screening or sealing windows and doors

: Installing screens on windows and doors can help prevent lovebugs from entering homes and common areas. Sealing any gaps or cracks in buildings can further reduce the chances of lovebugs finding their way indoors.

Encouraging residents to avoid attracting lovebugs

: Bright lights and open containers can attract lovebugs. Encourage residents to use dimmer outdoor lighting and keep containers tightly sealed to minimize lovebug activity.

 
Spider Control and Prevention
Florida is home to various spider species, some of which can be venomous. Homeowner associations should implement effective spider control measures for the safety and peace of mind of the residents, including:
Regular cleaning and decluttering

: Spiders often hide in cluttered areas. Regular cleaning and decluttering of common areas and individual units can help eliminate potential hiding spots for spiders.

Sealing cracks and gaps in buildings

: By sealing small openings in the building's exterior, you can prevent spiders from entering homes and common areas. Ensure that cracks and gaps in the building's structure, such as windows, doors, and vents, are properly sealed to prevent spider entry.

 
How a Property Management Company Can Help
As the leading Lakewood Ranch association management company, we at Wise Property Management understand the importance of effective pest control and can assist HOAs and condo associations in managing these issues. By collaborating with experienced pest control contractors and cleaners, Wise Property Management can help ensure that common areas are pest-free, providing a safe and comfortable living environment for residents. 
Find Comfort From Bugs In Your Community This Summer With Wise Property Management
Proactive pest control strategies are essential for HOAs and condo associations in Florida to maintain the well-being of residents and visitors. By implementing effective pest control measures, with Wise Property Management as your Lakewood Ranch HOA management partner, your community will be pest-free and comfortable for all residents.
To learn more about how we can help manage pest control for your community, please request a proposal today or call us at (813) 968-5665.