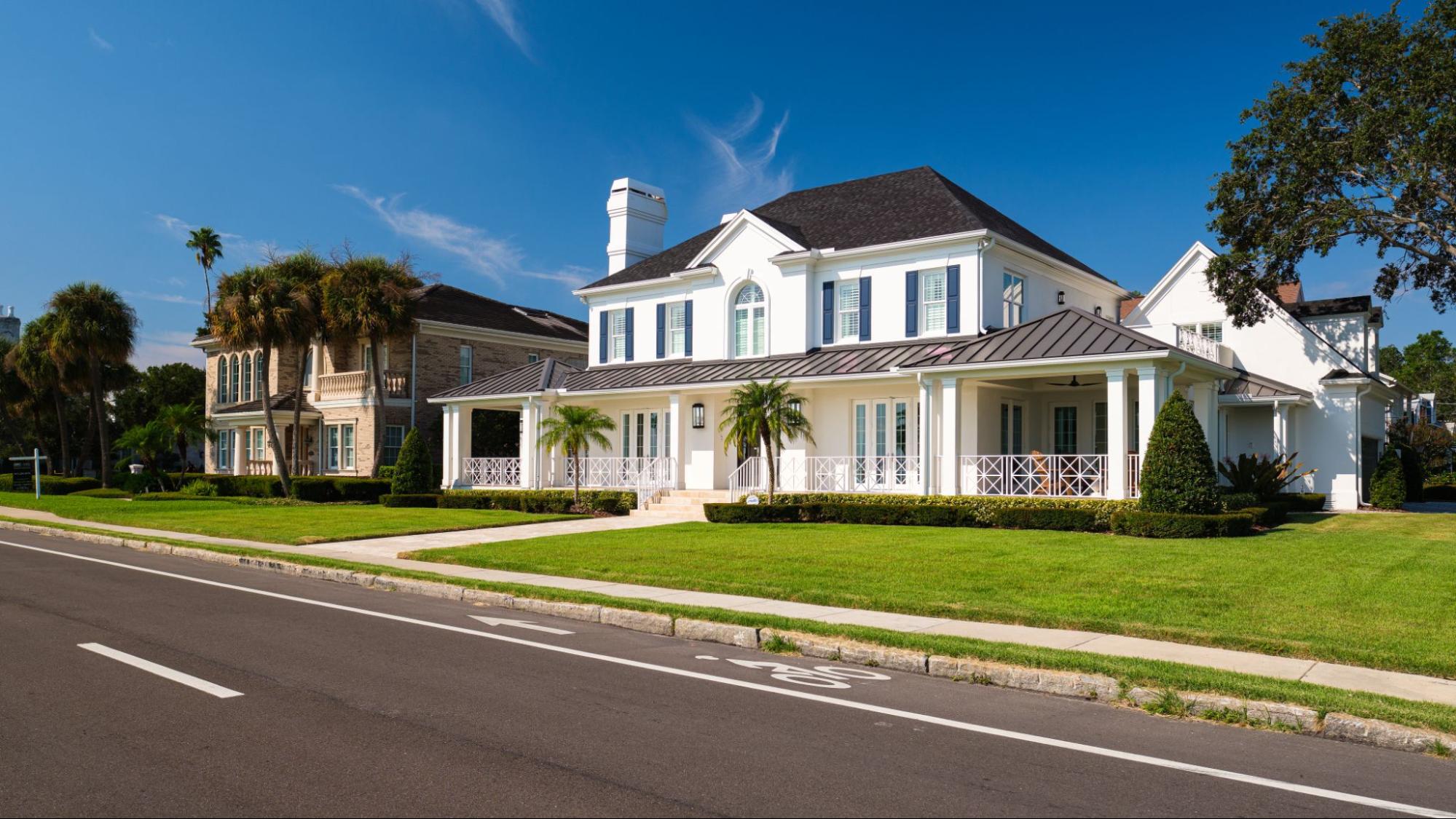 One of the best ways to improve the quality of life for your residents is to have updated, attractive amenities. As the leading Lakewood Ranch HOA management company, we understand the importance of staying ahead of the curve in providing modern and desirable amenities for homeowners. 
Wise Property Management takes pride in keeping our finger on the pulse of the latest trends in amenities that enhance the quality of life for association members and residents.
Wellness and Fitness
The wellness revolution is in full swing, and communities are no exception to this trend. Today's residents are more health-conscious than ever before, and they expect amenities that cater to their well-being. As your Lakewood Ranch association management company, here's how Wise Property Management can help you stay ahead in this aspect:
State-of-the-Art Fitness Centers 
Modern fitness facilities equipped with the latest exercise machines, yoga studios, and even virtual training sessions can provide residents with the convenience of maintaining a healthy lifestyle right within the community. A well-designed fitness center can easily become a gathering place, fostering a sense of community as neighbors encourage and motivate each other in their fitness journeys.
Outdoor Recreation
Wise Property Management can help your association find the vendors to properly install and maintain outdoor spaces for activities such as walking trails, tennis courts, and swimming pools, promoting an active lifestyle and social interaction. These outdoor amenities create opportunities for residents to come together, enjoy the fresh air, and engage in physical activities that enhance their overall well-being.
Wellness Programs
Offering wellness programs and classes like nutrition workshops, mindfulness sessions, and group fitness classes can foster a sense of community while promoting health. These programs go beyond physical fitness, addressing the holistic well-being of residents. 
Sustainability and Green Initiatives
The call for environmental responsibility is louder than ever, and sustainable amenities can set your community apart. At Wise Property Management, we can help guide you in making eco-conscious choices:
Energy Efficiency 
Implementing energy-efficient lighting, appliances, and HVAC systems can reduce energy consumption and lower utility costs for residents. It's an investment that pays off both in terms of cost savings and reducing the community's carbon footprint.
Community Gardens
Encourage sustainability by providing space for community gardens, where residents can grow their own produce and learn about sustainable farming practices. Community gardens promote a sense of self-sufficiency and environmental consciousness among residents, fostering a connection to nature and the community.
Recycling and Waste Management
Establish effective recycling programs and waste management practices within your community to reduce the environmental impact. By making recycling easy and accessible, you empower residents to contribute to a greener future. 
Smart Technology and Integration
As technology continues to advance, so do residents' expectations for smarter, more connected communities. Wise Property Management may be able to assist you in embracing the digital age.
High-Speed Internet
Ensure that your community offers reliable high-speed internet connections to meet the needs of remote workers and tech-savvy residents. Fast and reliable internet is not just a convenience; it's an essential utility in today's connected world.
Community Apps
Wise Property Management is proud to offer the WISEPM app to streamline communication, schedule events, pay assessments, and keep residents informed about community news and updates. This community app is the digital hub that brings association members and associations together, making it easier for them to engage with one another and stay informed about their community.
Pet-Friendly Facilities
Pets are beloved members of many households, and catering to their needs can make a community more attractive to pet owners. 
Dog Parks
Designated spaces for dogs to play and socialize within the community can strengthen the sense of community among pet owners. These areas become meeting points for residents with pets, fostering social connections and a sense of belonging.
Pet Grooming Stations
Convenient pet grooming stations can save residents time and effort while ensuring pets stay clean and healthy. They demonstrate a commitment to the well-being of furry companions and make pet ownership more convenient for residents.
Keep Ahead of the Trend Curve With Wise Property Management
At Wise Property Management, we are experts in association management and are here to help you navigate these trends in amenities seamlessly. Our experience and expertise as the leading Lakewood Ranch HOA management company allow us to facilitate the integration of these amenities into your community, ensuring a smooth transition that adds value to your residents' lives. By staying ahead of these trends, you can attract new residents and retain current ones, creating a vibrant and desirable place to call home.
Our mission is to not only manage associations effectively but also to enhance the overall living experience for community members. To learn more about how we can help manage and enhance your association with our industry-leading Lakewood Ranch association management, please request a proposal today or call us at (813) 968-5665.